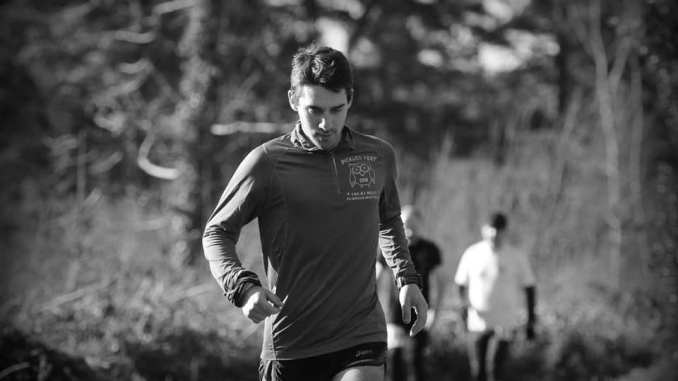 Oh that was fun! Finally back to loving this sport, and more importantly, enjoying life.
It had been a difficult 6 months, culminating with the hard decision of moving back to France 3 months ago after 10 years States-side. Having to readjust to your own homeland is an odd feeling, and a scary thought, but home is where I belong. I had been struggling for too long, so much so I had stopped running, and shamefully backed out of THE race – Big's Backyard Ultra – without notice. Dark times.
So, running Ireland's Backyard ultra a few days ago was sort of the start of a new chapter, a more enjoyable one, after learning many important lessons over the years. With abysmal training under my belt, I took solace in believing my joints and tendons, having gone the distance a couple of times, would hold up. In addition, I felt mentally strong for the first time in years, and experience taught me physical fitness isn't worth much without a strong mind; I was banking on the latter.
Just like that, it was 12pm on Saturday, and 121 daring souls were off, brought back to the present challenge they had signed up for. We had different goals, but we would all fight the same internal battle to reach them. A special kind of compassion and camaraderie would ensue; such is the beautiful norm in ultras. Usually as friendly as can be in these loop-based events, I decided to keep to myself. Talking with a speech impediment being draining enough, expanding extra energy to understand an accent I am not familiar with seemed counter-intuitive given my poor physical fitness.
Instead, I stayed in the zone, sticking to a run-walk schedule undisturbed by others': walking the road, uphills, sometimes even flats, and letting gravity do its thing in the downhills. It seemed to work well. 28 hours went by fairly easily (considering) before the pounding on my feet, fatigue, and aching muscles brought me back from lalaland to the physical pain and mental battles of ultras. At some point during a lap, I lost my mind and obsessed about finding a good-sized log on the course to use as a foam roller. I actually tried breaking fallen branches to take with me; the sight that must have been… About 5 minutes later, reason came back and I decided to simply ask to use a foam roller at camp. That was smarter, and easier. Someone agreed, and I got to loosen tight muscles.
It also became more of a mental battle as the field grew ever smaller: it got lonely out there and the night, settling for a second time, was a blow to the moral. It made it harder to avoid puddles and ensure secure footing with all the mud. Strong winds characteristic of Northern Ireland were no longer "fun". All of a sudden, I was struggling to keep up and was fast losing steam. I thought about calling it after 32h. I had already justified it my mind: It d be a satisfying performance all considered and I looked like the weak link of the surviving 10 or so competitors anyway.
In hindsight, my race was over the moment I let myself justify quitting, rather than just continuing until timed out.
Nothing like a mom though! I called her and whined on the phone for a couple minutes (thanks mom!) which seemed to release enough tension to go on loop 33. At its beginning, Peter, the eventual winner, encouraged me and told me about the 150mi coin given after loop 36. It was wonderful experiencing this level of camaraderie and positivity from a top dog so late into the race. It allowed me to dig a little deeper into the pain cave. Loop 33 got done. 34 and 35 were agonizing as the ibuprofen was wearing off and I had less and less control on my mind and its negative, self-defeating thoughts.
Finally, there was just one. loop. left. I thought the last one would be easier; oh boy was I wrong. Working harder than we had been, Richie and I were running out of time. So, taking the risk of puking (my thing when I push) and DNFing a lap early, I ran everything but steep uphills. It was less than a mile from the finish when I caught up to Andy and Peter. I knew then I would make it before the midnight deadline, just under 36 hours since the start. I walked in the last couple hundred yards slightly able to enjoy the moment, but mostly exhausted and beat by this hell of a race.
A little over 24h later, clear thinking has come back, happiness is here, and legs and feet are surprisingly alright. Huge shootout to everyone who gave Castleward their absolute best on race day, to new friendships, to all the fans and volunteers that cheered us on, and to Atlas Running – Adrian Daye Sammy Daye, and their family – who put on excellent races. Until next time.
Race report written by:Florian Nattero